RTA SPECIFICATIONS - KITCHEN CABINET DISCOUNTS RTA CABINETS
Kitchen Cabinet Discounts will ship Ready-to-Assemble (RTA) cabinets to customers in any of the 48 states in the Continental United States. We also can help you arrange cabinet shipment to Alaska, Hawaii, Canada, and islands as well.
Our RTA maple, oak, bamboo, and birch RTA cabinets are in-stock, so can be on their way to you within just 2 days of your payment clearing. For an additional $15 to $21 per cabinet, we can assemble your cabinets. Assembled cabinets usually ship within 3 - 12 days of order placement.

Although our RTA cabinets are priced like cheap cabinets, once you study the solid plywood box construction, the quality of the dovetail drawers that come STANDARD on 18 of our discount cabinets, and the heavy-duty full extension soft-close glides that come STANDARD on every DELUXE and SEMI-CUSTOM cabinet we carry, you will realize we sell impressive quality cabinets at bargain prices.
DELUXE MAPLE OR BAMBOO RTA CABINETS
DOOR FRAME: 3/4" thick SOLID BIRCH on CHESTNUT PILLOW;
DOOR CENTER: SOLID BIRCH
CABINET SIDE WALLS: Grade-A plywood
BACK PANEL: 1/2" thick panel
DOVETAIL DRAWER BOX: 21" longth, 5/8" thick solid wood sides, 1/2" thick plywood bottom
GLIDES: Heavy-duty, undermount, full-extension SOFT CLOSE glides
HINGES: 6-way Adjustable pre-mounted, concealed
CONNECTORS: Pre-installed, color-coated METAL locking plates and L-brackets
BASE CORNER SUPPORTS: Wood corner brackets with wood I-beam construction
SOFT CLOSE DOORS: Upgrade on CHESTNUT PILLOW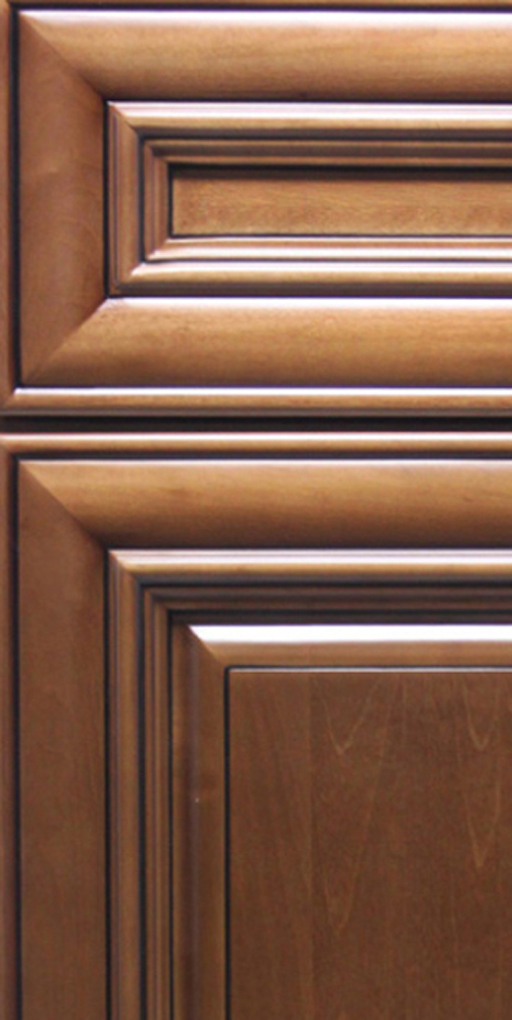 CHESTNUT PILLOW
10'X10' Starting Cost: $1,949
---------------------------------------------------------------------------------------------------------------------------------------------------------------------------------------------------------------
SEMI-CUSTOM BIRCH RTA CABINETS
DOOR FRAME and FRONT FRAME: 3/4" SOLID BIRCH
DOOR CENTER: SOLID BIRCH on all (except painted cabinets, which have an MDF center to prevent expansion)
CABINET SIDE WALLS: 1/2" thick A-grade plywood
BACK PANEL: 1/2" picture frame recess style
DOVETAIL DRAWERS: Close to 3/4" thick SOLID WOOD sides, 1/2" plywood bottom, 21" length
GLIDES: Heavy-duty, undermount, full-extension SOFT-CLOSE glides
HINGES: Concealed 6-way adjustable
CONNECTORS: Pre-installed, color-coated METAL - won't tarnish
BASE CORNER SUPPORTS: Wood corner brackets with wood I-beam construction
SOFT CLOSE DOORS STANDARD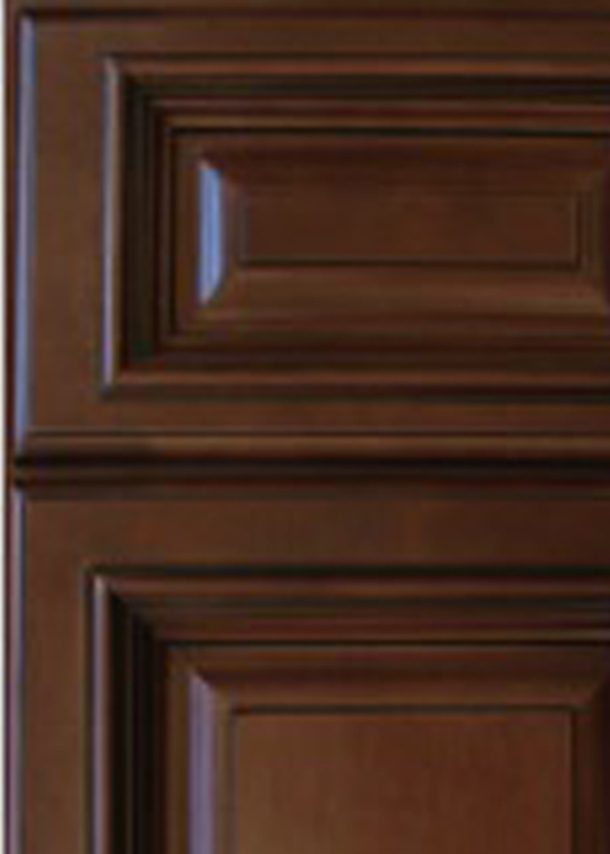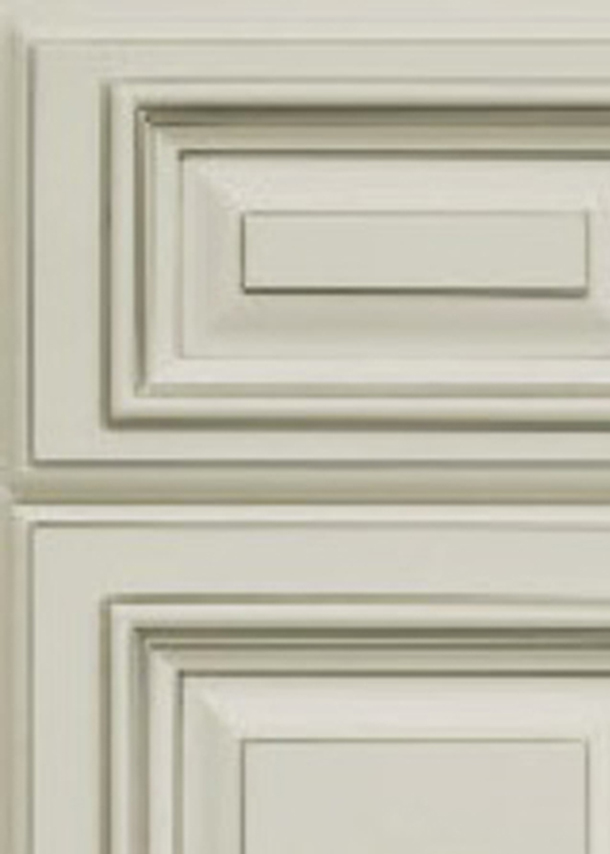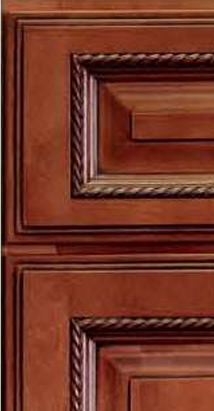 WALNUT CREEK (WC) PEARL CREEK-(PC) NAPA VALLEY BORDEAUX-(NVB)
10'X10' Starting Cost: $1,536 10'X10' Starting Cost: $1,536 10'X10' Starting Cost: $1,536
--------------------------------------------------------------------------------------------------------------------------------------------------------------------------------------------------------------------------------------------------------------------------------------------------------------------------------------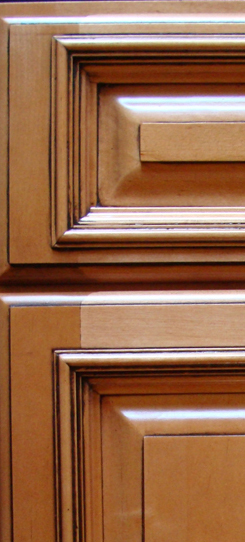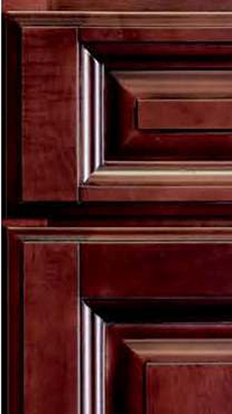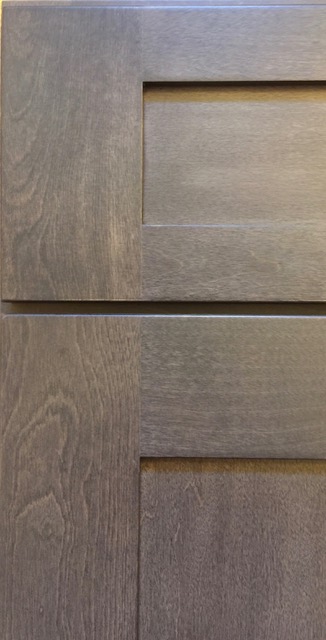 YORKTOWN PATRIOT-(YP) IMPERIAL BIRCH (I) GREYSTONE SHAKER
10'X10' Starting Cost: $1,583 10'X10' Starting Cost: $1,536 10'X10' Starting Cost: $1,536

---------------------------------------------------------------------------------------------------------------------------------------------------------------------------------------------------------------------------------------------------------------------------------------------------------------------------------------------------------------
SEMI-CUSTOM SHAKER RTA CABINETS
DOOR FRAME and FRONT FRAME: 3/4" SOLID BIRCH (EXCEPT on Northern White Shaker, which is MDF)
DOOR CENTERS: Wood Veneer over MDF
CABINET SIDES: 1/2" thick A-grade plywood with wood veneer
BACK PANEL: 1/2" thick picture frame recess style
DOVETAIL DRAWERS: Close to 3/4" thick sides, 1/2" plywood bottom, 21" length
GLIDES: Undermount, full-extension SOFT-CLOSE glides
HINGESs: Concealed 6-way adjustable
CONNECTORS: Pre-installed, color coated METAL - won't tarnish
BASE CORNER SUPPORTS: Wood corner brackets, with I-beam construction
(OPTIONAL: Upgrade to Blumotion Soft Close Doors)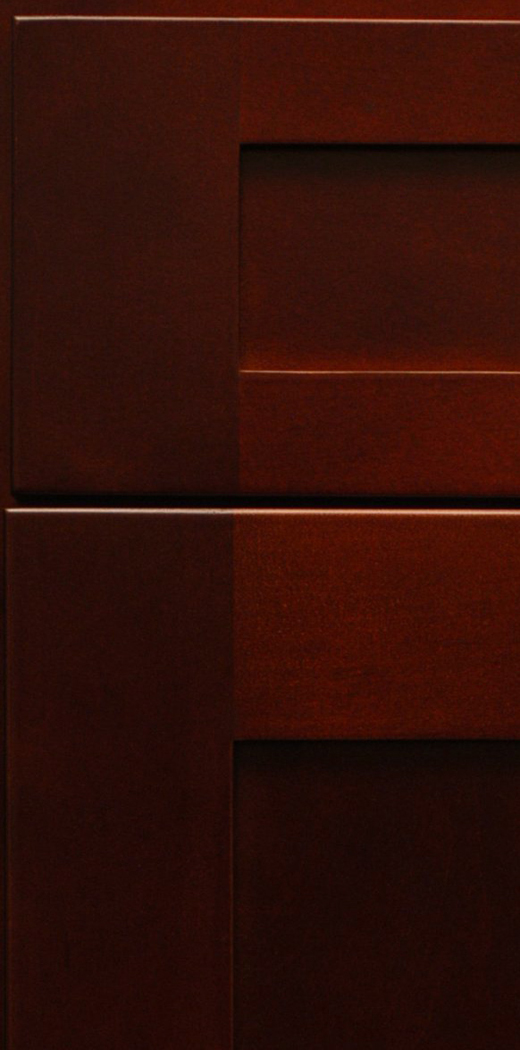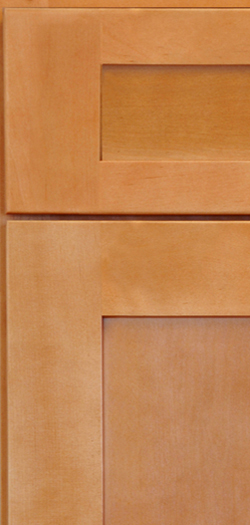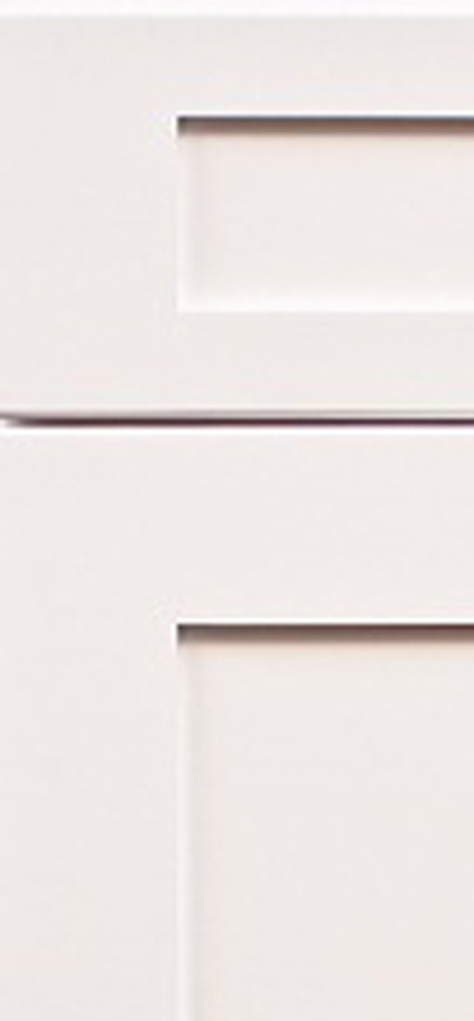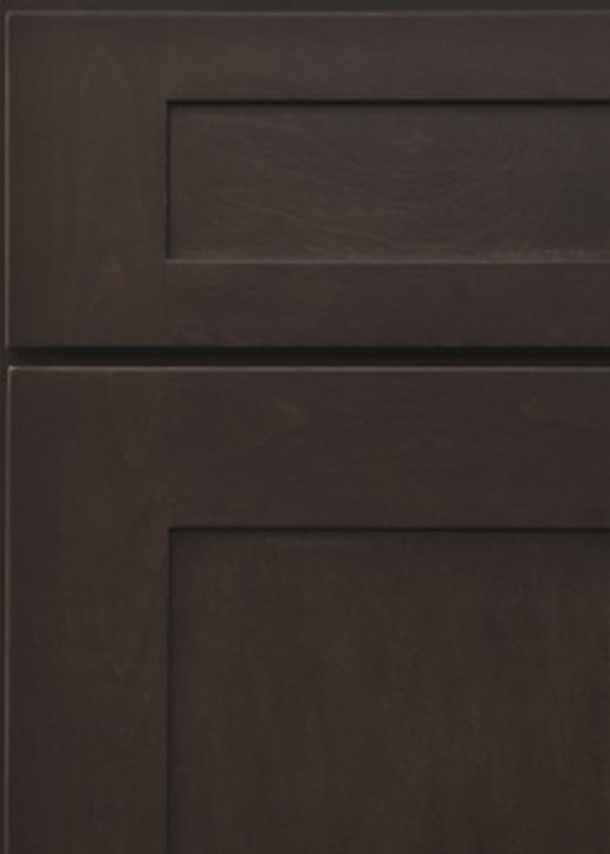 CHOCOLATE MOCHA SHAKER-(CS) LIGHT SHAKER-(LS) WHITE SHAKER (WS) DARK PEPPER SHAKER (PS)
10'X10' Starting Cost: $1,536 10'X10' Starting Cost: $1,411 10'X10' Starting Cost: $1,479 10'X10' Starting Cost: $1,479
------------------------------------------------------------------------------------------------------------------------------------------------------------------------------------------------------------
BETTER BULDER GRADE RTA CABINETS
DOOR FRAME AND FRONT FRAME: 3/4" SOLID BIRCH
DOOR CENTERS: Wood Veneer over MDF
CABINET SIDE WALLS: 1/2" thick A-grade plywood with wood veneer
BACK PANEL: 1/2" thick picture frame recess style
DOVETAIL DRAWERS: 3/5" thick sides; 1/2" thick plywood bottom, 21" length
GLIDES: 3/4 Extension Epoxy coated metal undermount glides
HINGES: Concealed 6-way adjustable
CONNECTORS: Pre-installed, color coated metal clip - won't tarnish
BASE CORNER SUPPORTS: Plastic Corner Brackets
(OPTIONAL: Upgrade to undermount full-extension soft-close glides; Blumotion soft-close doors)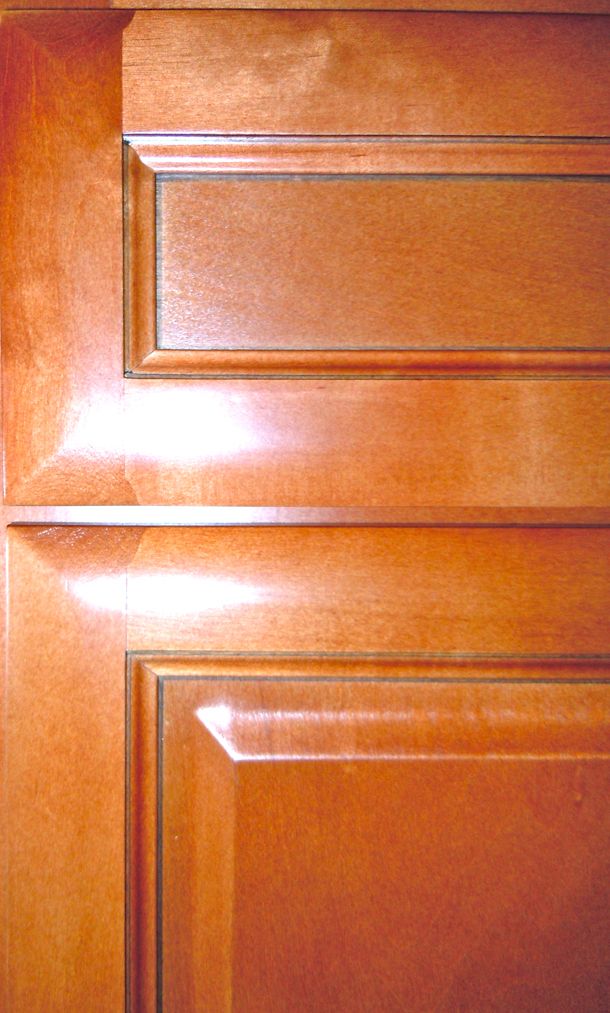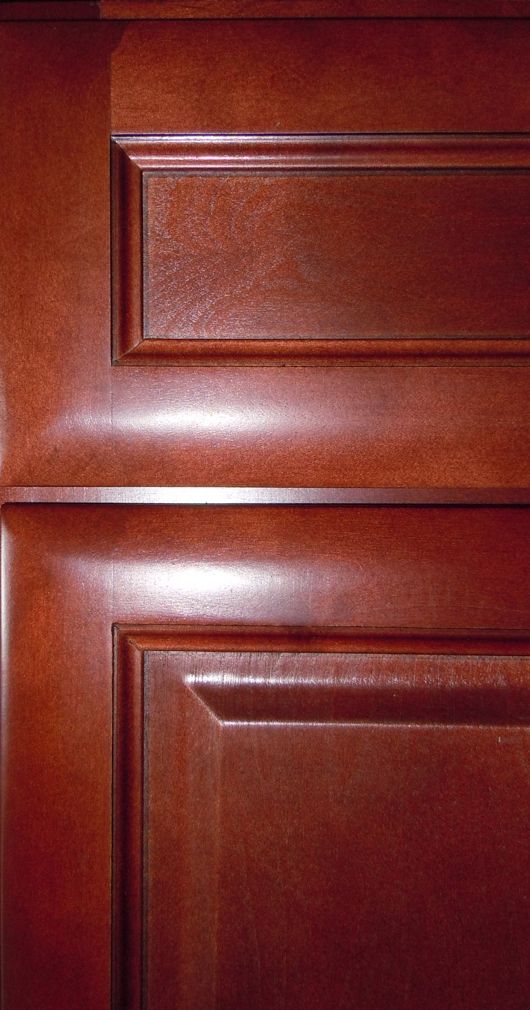 BETTER BUILDER GRADE SPICE BETTER BUILDER GRADE CHERRY BETTER BUILDER GRADE EXPRESSO
10'X10' Starting Cost: $1,263 10'X10' Starting Cost: $1,263 10'X10' Starting Cost: $1,263
--------------------------------------------------------------------------------------------------------------------------------------------------------------------------------------------------------
BASIC BUILDER GRADE RTA CABINETS
DOOR FRAME: 3/4" SOLID OAK
FRONT FRAME: SOLID WOOD
DOOR CENTER: Oak veneer over MDF
CABINET SIDE WALLS: 1/2" thick A-grade plywood with wood veneer
BACK PANEL: 1/2" thick picture frame recess style
DRAWERS: Rabbet Joint Construction - 3/5" thick sides; 1/2" thick plywood bottom, 21" length
GLIDES: 3/4 Extension Epoxy Coated Side-Mount Metal Glides
HINGES: Concealed 6-way adjustable
CONNECTORS: Pre-installed, color coated metal clip - won't tarnish
BASE CORNER SUPPORTS: Plastic Corner Brackets
(OPTIONAL: Upgrade to undermount full-extension soft-close glides; Blumotion soft-close doors)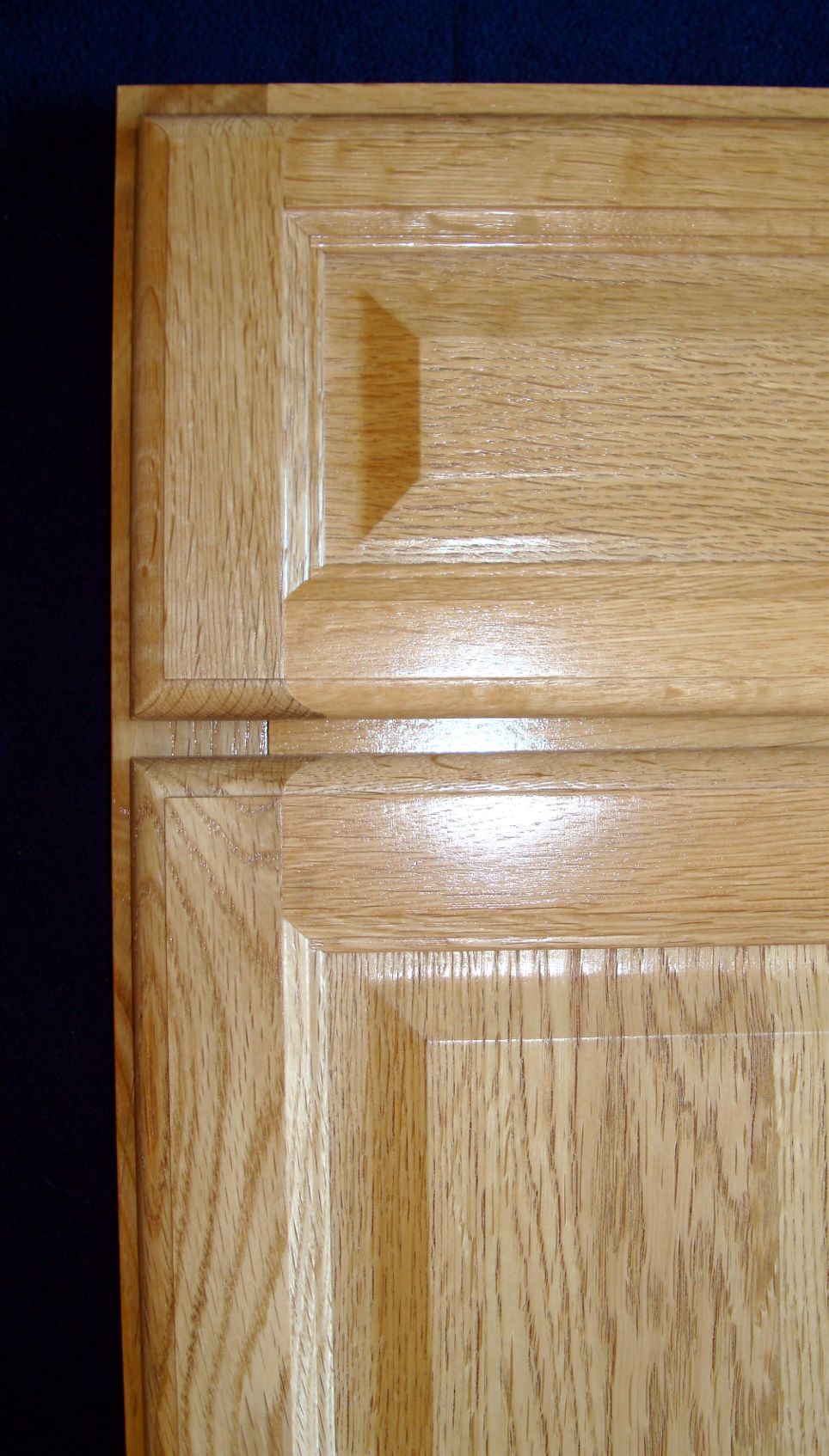 BASIC BUILDER GRADE COUNTRY OAK (CYO)
10'X10' Starting Cost: $1.053